Coaches vs. Cancer
For over 25 years, the Coaches vs. Cancer program, in collaboration with the NABC, has united coaches and fans nationwide to help the American Cancer Society defeat a common enemy – cancer.
Learn More Background
The Coaches vs. Cancer program is a nationwide collaboration between the American Cancer Society and the National Association of Basketball Coaches. This initiative leverages the personal experiences, community leadership, and professional excellence of coaches nationwide to increase cancer awareness and promote healthy living through year-round awareness efforts, fundraising activities, and advocacy programs. Since 1993, coaches have raised over $145 million for the American Cancer Society.
Norm Stewart, former head coach of the University of Missouri's men's basketball program, cancer survivor, and member of the NABC, provided the vision and inspiration for the Coaches vs. Cancer concept.
He started the program by challenging fans to pledge a dollar amount for every three-point shot made by his team during the season. The concept evolved into a nationwide effort uniting coaches, fans, players, and communities across the country to fight cancer.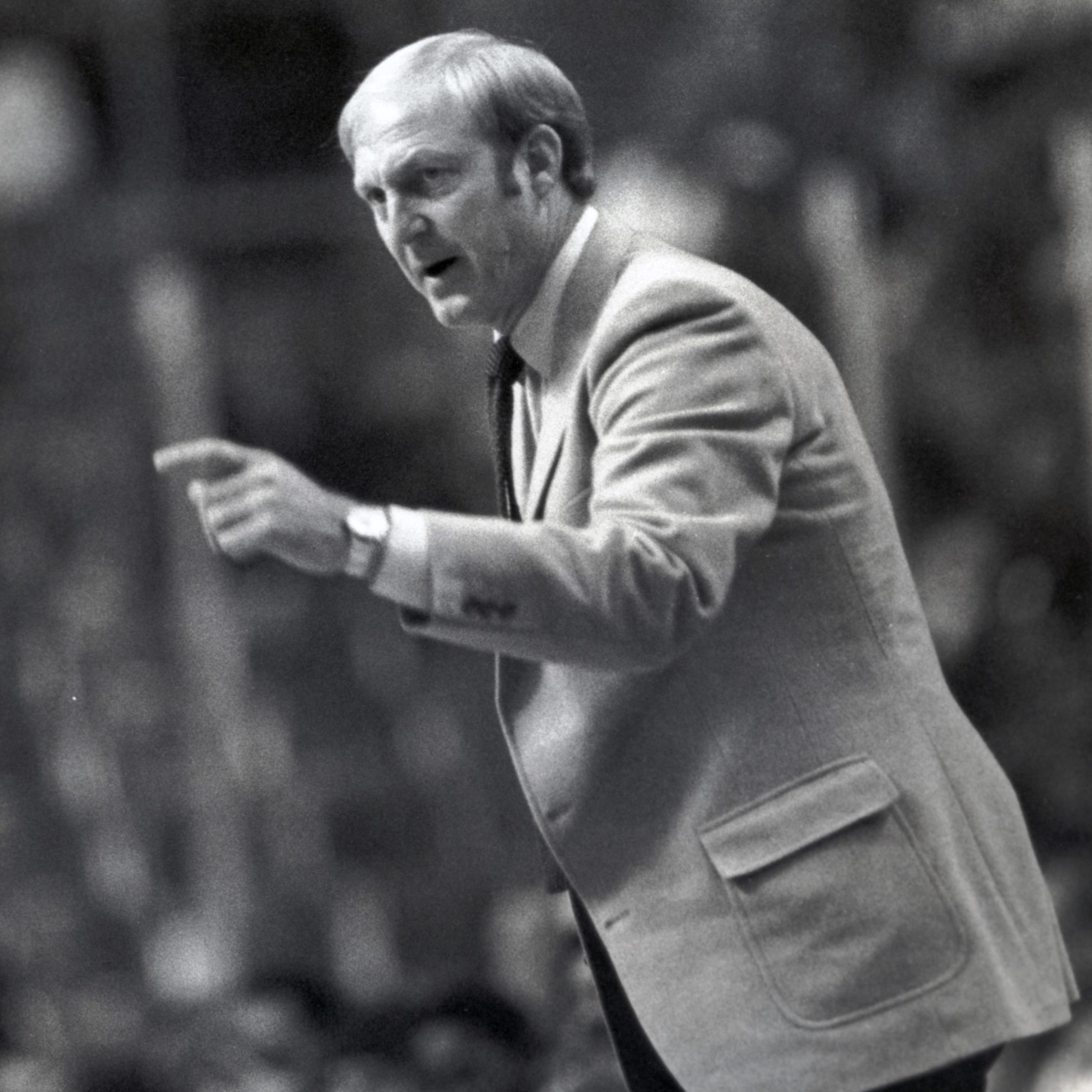 Suits And Sneakers Week - Suit Up January 23-29, 2023
Coaches vs. Cancer Suits And Sneakers Week is a nationwide event when basketball coaches across the country unite for a common cause – saving lives from cancer! To raise awareness  and bring attention to the cause during this week, we are asking coaches to return to suiting up during their games – and of course, wear their most eye-catching sneakers.
Learn More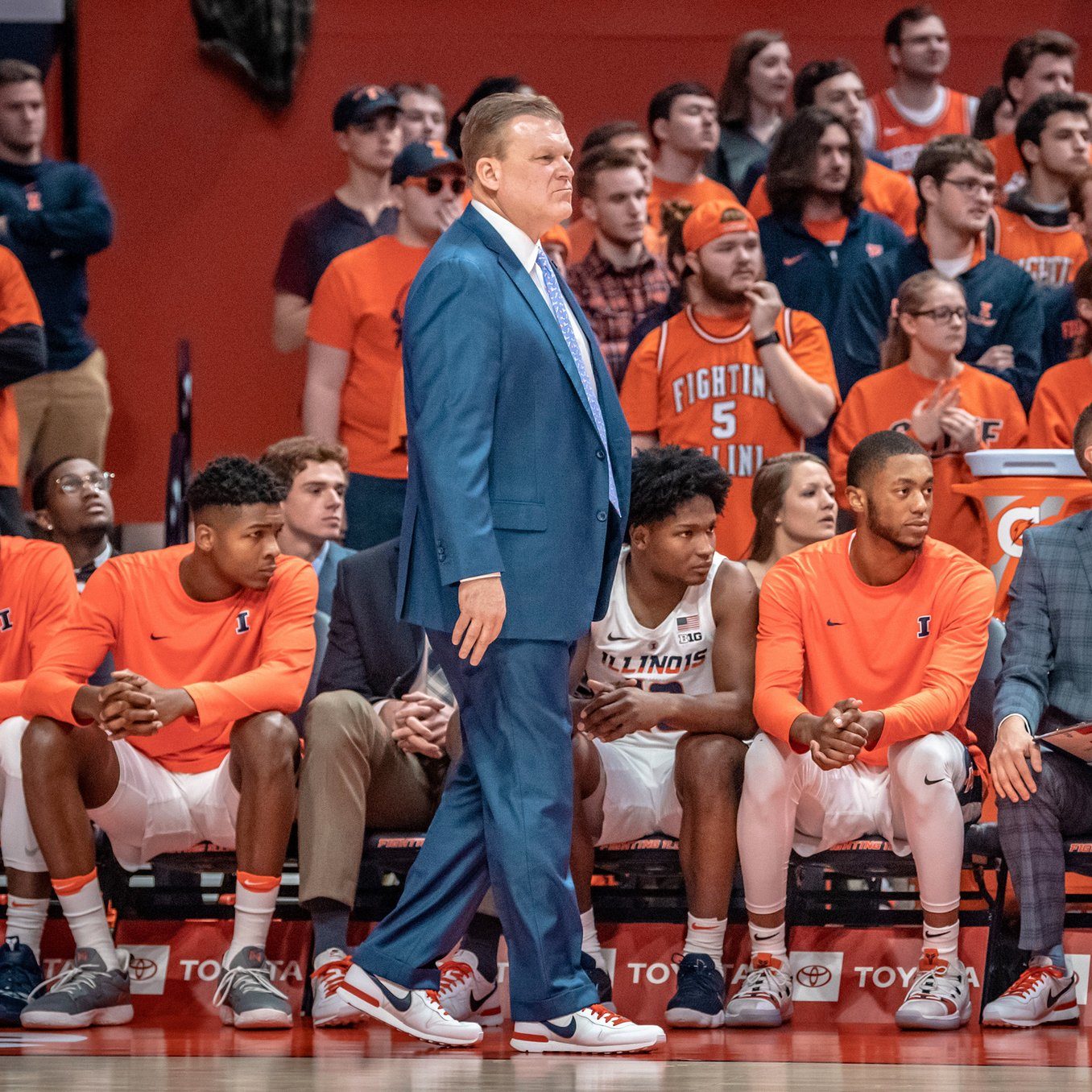 Set The Screen
This year, Coaches vs. Cancer is undertaking one of its most aggressive campaigns in recent memory – and we need your commitment. We are recruiting 100 coaches – from every level – to team with a CEO/business leader in your local market for the Suits And Sneakers Set the Screen campaign during the upcoming season.
Set the Screen will allow us to use our Suits And Sneakers platform to drive greater awareness of the fight against cancer, promote the importance of cancer screening tests, address health equity and raise funds in our communities.
Click below to check out our top Set the Screen coach and CEO partners!  Do you have questions or are wondering how to sign up?  Contact Amy Rohrer at amy.rohrer@cancer.org.
Learn More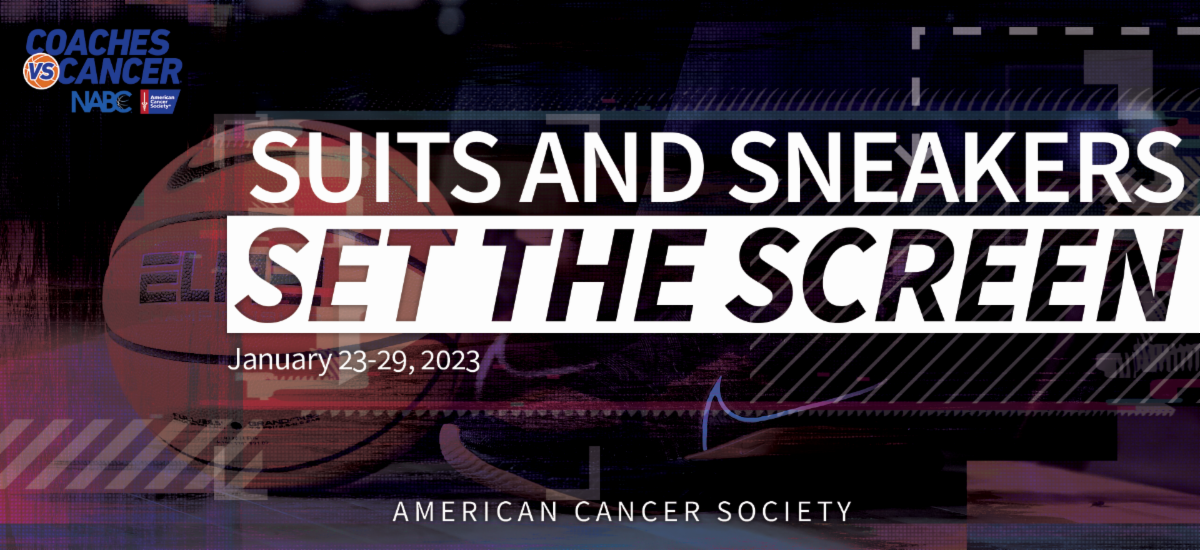 Get Involved
The American Cancer Society creates a world with less cancer by helping people stay well and get well, finding cures, and fighting back. We welcome the opportunity to share more ideas and bring the Coaches vs. Cancer program to your organization.
By choosing to support the Coaches vs. Cancer program, you are helping finish the fight against cancer by making the American Cancer Society's services and programs available to those who need them the most. Thanks for your support in helping us finish the fight against cancer.
Stay Well

Nearly half of all cancer deaths could be avoided if we did what we know works – live healthier lifestyles, quit smoking, and get our recommended cancer screenings.

We develop guidelines for physical activity and nutrition, as well as recommended cancer screenings, so people know how to prevent cancer, and how to find it at its earliest, most treatable stage.
We provide tips, tools, and online resources to help people set goals, quit smoking, stay motivated, eat healthy, and maintain an active lifestyle.

Addressing Cancer Disparities

Reducing cancer disparities by race and ethnicity is an overarching goal of the American Cancer Society (ACS) and its non-profit, non-partisan affiliate, the American Cancer Society Cancer Action Network (ACS CAN). African Americans are disproportionately burdened by cancer and experience greater obstacles to cancer prevention, detection, treatment, and survival, including systemic racial disparities that are complex and go beyond the obvious connection to cancer. Obstacles include structural racism, poverty, lack of access to healthy and affordable foods, jobs with inadequate pay, low quality education and housing, and unsafe environments. Working in partnership with the American Cancer Society, we believe all people should have a fair and just opportunity to live a longer, healthier life free from cancer regardless of how much money they make, the color of their skin, their sexual orientation, gender identity, their disability status, or where they live.

Our goal to reduce cancer deaths cannot be achieved without eliminating disparities in the cancer burden — defined in terms of socioeconomic status (income, education, insurance status, etc.), race/ethnicity, geographic location, and sexual orientation.
We support the American Cancer Society's efforts to provide training and other educational opportunities for volunteers and staff to deepen their health equity knowledge and skills, which can enhance the integration of health equity in our research priorities, programs, services, and advocacy.
Visit cancer.org/healthequity to learn more about how you can support our mission to advance health equity.

Get Well

Our phone lines are open anytime, day or night, to connect people with the answers they need. Each year, we provide support to nearly one million individuals who call us at 1-800-227-2345.

Our website, cancer.org, offers access to the latest information and news on cancer and helps people locate programs and services in their area.
We offer an online support community for cancer survivors and caregivers to share their stories and find support.
We assist cancer patients with finding transportation to and from their treatments, and we offer free lodging to cancer patients and their caregivers.
Through our clinical trials matching services, we connect patients with thousands of different treatment options.

Find Cures

We've had a hand in most of the major cancer research breakthroughs in recent history, including confirming the link between cigarette smoking and lung cancer, establishing the link between obesity and multiple cancers, developing drugs to treat leukemia and advanced breast cancer, and showing that mammography is the most effective way to detect breast cancer.

We're the largest private, nonprofit funder of cancer research in the United States.
We fund researchers with cutting-edge ideas. Of the researchers chosen for Society funding, 47 have gone on to win the Nobel Prize.
The majority of Americans are now covered by a smoke free law, thanks in part to the efforts of the Society and our nonpartisan advocacy affiliate, the American Cancer Society Cancer Action NetworkSM (ACS CAN).

Fight Back

The majority of Americans are now covered by a smokefree law, thanks in part to the efforts of the Society and our nonpartisan advocacy affiliate, the American Cancer Society Cancer Action NetworkSM (ACS CAN).

We help mobilize communities to fight back against cancer with our Relay For Life® and Making Strides Against Breast Cancer® events.
We have helped uninsured, and low-income women get breast and cervical screening tests and follow-up treatment since 1991, and along with ACS CAN, we have successfully fought for legislation protecting this care.

Coaches vs. Cancer Council

Formed in 1998, the Coaches vs. Cancer Council includes many of the best-known and most successful men's basketball coaches nationwide. Over the years, the council has helped guide, enhance, and expand the program. Click here to see the Council roster.