Over the past four years our program has experienced some success, and there are many components that go into winning at a consistent level. Staying healthy, getting better every day, staying fresh, watching film, and playing fearlessly to name a few. One thing that has helped our guys improve is what we call self-awareness drills. We believe self-awareness is a superpower and it allows guys to embrace their roles, understand shot selection, and help us play together in a fun way.  Think of a time you were the best player and the other four guys kept turning it over or jacking shots (it is no fun)!
One of our staple drills that covers both offensive and defensive decision making is what we call 2v2 Appropriate.  This is a decision-making environment. Why do we love this drill?
Players must talk to each other. Empowered to own their matchup
Players must find solutions
They learn that certain defenders don't need as much help
They learn their strengths and weaknesses as defenders (We always want them playing to strengths)
Constant fight for vision and position
Must finish with a block out and/or pursuit of the ball
Could be multiple closeouts and decisions in a single possession
Small-sided games means more touches, more mistakes, more reflection, more learning
The ball starts with coach at the top of the key. Offense starts in the corners and fires up to catch the ball.  Defense starts on the blocks and can move as soon as the offense moves. Coach throws to either offensive player and they should have a slight advantage because the defense is in a longer closeout. The best offensive players will be hard to guard in this drill. We are purposely making the drill harder than what they may see in a game. It is hard for 2 players to cover this much space when playing talented offensive players.  If the offense scores, gets to the paint easily, gets a shot off with no contest or gets an offensive rebound, the defense must stay. The defense must earn their way out by turning over the offense or getting a defensive rebound.   You can make the drill even harder by playing personnel a certain way and making sure they run a "Curry" shooter off the line.
Why do we call it appropriate help?  Too many times, guys try to be a hero when the defensive player is not truly beat. He was going to force the offense into a tough two and yet the off-ball defender lunged or fell asleep or pretends to help but is making things easier for the offense with fake help.
We like to split the teams in two and make it competitive.  We like for the defense to get three stops in a row before getting out.  The one other way they can get out is if the offense turns it over.  This small rule also creates awareness for players about the value of each possession and they begin to see who is turnover prone.  We say there is no way you should turn it over in 2-on-2. You should get a shot every time!
This drill has become a staple for our program and for the growth of our players.  It can be a lot of fun while being very demanding.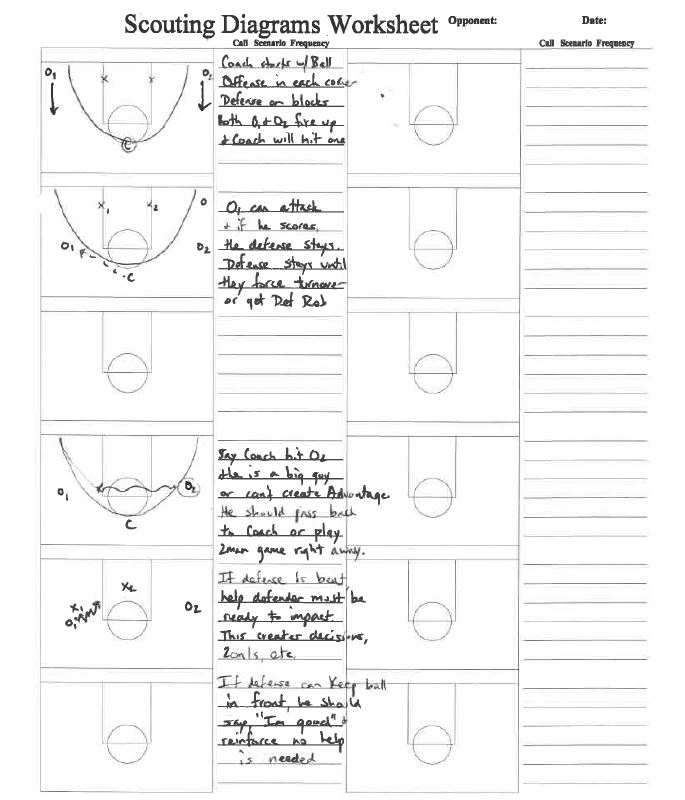 Since being named head coach at Randolph-Macon in 2015, Josh Merkel has led the Yellow Jackets to sustained success not only in the Old Dominion Athletic Conference (ODAC) but in all of Division III basketball. In the 2021-2022 season, RMC raised the bar to new heights, winning the NCAA Division III National Championship with a 75-45 win over Elmhurst College.  The Yellow Jackets won their last 27 games of the season, finishing with a 33-1 won-lost record. Merkel earned honors as 2022 NABC Division III Coach of the Year, 2022 National Coach of the Year by D3hoops.com, and was the recipient of the 2022 Glenn Robinson Award for the second straight year as the top Division III head coach. Merkel's won-lost record in seven seasons at Randolph-Macon is 148-38 and 214-79 overall, including four seasons as head coach at Salisbury.