NABC Event Guide Mobile App
The NABC Event Guide mobile app is the official app for NABC Convention attendees. The app features a full schedule of events, speaker rosters, a sponsor directory and other important NABC Convention information. Download in the Apple or Google Play app stores via the links below. Prior NABC Convention attendees may need to refresh or re-download the app for updated 2022 information.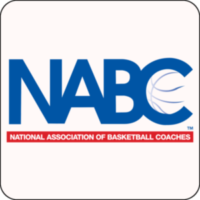 NABC PDS Certification
The Professional Development Series (PDS) is a comprehensive continuing education program for basketball coaches of all levels at the NABC Convention. PDS Clinics are broken down into three categories: Coaching Development, Personal Development, and Ethics. To become NABC PDS certified, coaches must attend three coaching development clinics and two personal development/ethics clinics during the NABC Convention. Click the entry form below to submit your NABC Convention PDS Clinic attendance records.
NABC MARKETPLACE Exhibitors
Visit these exhibitor booths inside the NABC MARKETPLACE at the 2022 NABC Convention.
Exhibitor Ads